"Vous etez optimiste! (You're an optimist!) You are laughing."
A tanner-skinned man, who spoke with me English and French, responded as he continued to drive us north. Something stupid had recently happened. My blue backpack had fallen out of "Johnny"'s delivery truck as we were driving and been lost forever. I just now broke the solemn silence to tell my friend not to worry, that I still had clothes, because, after all, I was wearing a few.
"Il faut etre optimiste," I said. (It's necessary to be optimistic.)
I continued. "Je vais en l'U.S.S.R. pour la premiere fois. C'est monne reve! C'est bonne chose." (I'm going to be in the (former) U.S.S.R. That's my dream! That's a good thing.)
But, I'd lost a lot. Here's a detailed list of what I'd been traveling with:
what I'd lost (blue modest-sized backpack)
- warm sleeping bag
- notebook for stories, notebook for daily journal
- four short-sleeve shirts, one long-sleeve shirt, baseball cap, a few socks, pair of underwear
- lightweight jacket (which my father had worn twenty-seven years ago when he hichhiked across America), thermal underwear, winter hat and gloves, two pairs of winter socks
- sandals
- umbrella, small flashlight
- rain pancho, rain cover for bags
- photographs of friends & family, recent photographs which I wanted to scan to my webpage
- map of Romania, map of Russia, poor map of Europe
- pages on Russian grammar, printed from internet
- some CD's, cassettes, walkman for cassettes, deck of playing cards
- a roll of film taken in Czech Republic & Slovakia
- address book
- pens, pencils, pencil sharpener, marker, knife, lighter, ponytail holders
- shampoo, conditioner, comb, electric shaver, soap, detergent, toothbrush, toothpaste, dental floss, sun-tan lotion, cologne (a present from Klara Sigmundova), nail clippers
- eye-glasses case
- US$20 & unactivated credit card (I won't use money from the U.S. anymore, but I carried these after family gifted me them for Christmas)
- 160 Euro's (60 from Libor)
Ow!
what I still had (black bag)
- complete tent
- jeans, shorts, swimsuit, towel, ripped-up windpants, dirty clothes (pair of underwear, pair of winter socks, twelve more socks)
- snorkel mask
- smaller totebag
- my little orange book
- two garbage bags, alarm clock, a few tiny toys, needle & thread
what I still had (what was on me)
- shoes, socks, cargo pants, underwear, t-shirt, long-sleeve shirt, hooded sweatshirt (wrapped around waist), eye-glasses, ponytail holder
- camera
- wallet, 140 Euro's, 15 Romanian lei
- passport
- water bottle
That snorkel mask will come in handy in the U.S.S.R.!
I accepted my loss quickly. And it wasn't long before I decided that, clipped toe-nails or not, I would go forward with my around-the-world plans and proceed towards Russia.
The feeling I had was as if I'd been impaled by a large spike but, through personal strength, fought to keep the pain from being felt.
Similarly, while bathing with the all-coldwater-shower policy, I sometimes fight icy water that would make my brain shriek. I experiment and try to resist all bad sensations from reaching me, accepting only the thrilling refreshment of the bath. Often I'm successful, sometimes not.
In Johnny's delivery truck, I kept thinking of new things I'd lost and grimacing. I considered the biggest losses to be:
1. electric shaver
2. photographs
3. undeveloped roll of film
The thing I was happiest to still have was my passport, because otherwise I would've had to stay in Romania.
One positive I could take from this was a sense of freedom. There had only been things in that backpack, and, it seemed, I could do without all of them.
How the whole thing had happened, by the way, is that Johnny had opened the rear doors of his delivery vehicle and put my two bags in. An hour later, we were meandering our way up a forested hill, and Johnny heard something and stopped. The back doors were open, and my black bag was the only one still inside. (Earlier, Johnny had placed a lock on the doors, and I saw it wasn't closed properly, but I didn't say anything because I didn't know the lock was necessary for keeping the doors closed.)
Another positive to all this was that I could predict with foresight that I wouldn't have to give any money for this ride.
Johnny and I backtracked a bit, but we didn't find the backpack. There was rich and poor and gypsy and white traffic on this road, including horse-drawn mini carriages. Johnny figured someone had seen my bag, snatched it, and saw us looking for it but didn't tell us. That wasn't necessarily the case, though.
I tried hard to keep Johnny, a good guy, from feeling low. Poor Johnny felt bad. We said good-bye after a long ride.
Soon after, I began reconstructing my life. But what are the first things you buy? For me, they were:
1. toothpaste
2. toothbrush
3. pages on Russian grammar, printed from the internet
4. pen
5. pencil
(after the first twenty-four hours ...) 6. notebook
7. American-brand deoderant
Undeterred, I continued towards Ukraine.
The countries of the former U.S.S.R., to me, represent their own part of this world. Therefore, when I would leave Romania later that evening, I would be leaving Europe. And you can't leave a continent without a few good lists.
5 Places in Europe where the Life Seemed the Best
1. Fairon, Belgium
2. Allonisos, Greece
3. Aix-en-Provence, France
4. Reykjavik, Iceland
5. Liege, Belgium
5 Most Beautiful Places
1. Spanish Pyrenees
2. small English hamlets (such as Kirkby Stephen)
3. Allonisos Island, Greece
4. rural southern France
5. northern Swedish nature
5 Best Cities, for Architecture & Peace
1. Coimbra, Portugal
2. Paris, France
3. Liege, Belgium
4. Olomouc, Czech Republic
5. Prague, Czech Republic
There. Now I can leave.
Wait ... hold on, one more.
5 Favorite European Experiences
1. Ballroom-Dance Lessons with Students, Czech Republic
2. Hitchhiking the Small Roads of southern France
3. Getting Beaten Up by Hooligans in Newcastle, England
- whoops, that shouldn't be there!
(the real) 3. Weekend Nightlife in Reykjavik
4. Colorful Personalities of Young Scandinavians
5. Snowboarding in Andorra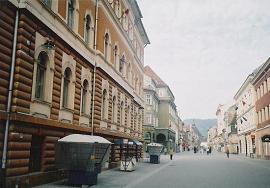 Thanks for having me, Europe!
Modern Oddyseus.
Thanks to Johnny; Shtepan; Ciprian; Florin; Boris; and Ritcha & Ritcha's wife for rides!